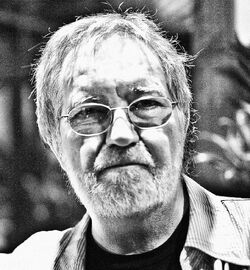 William Tobe Hooper (January 25, 1943 – August 26, 2017) was an American film director, screenwriter, and movie producer best known for his work in the horror film genre; his most recognized films include The Texas Chain Saw Massacre (1974) , Poltergeist (1982), The Funhouse (1981) and the 1979 television miniseries adaptation of Salem's Lot. Tobe Hooper also directed The Mangler (1995).
Ad blocker interference detected!
Wikia is a free-to-use site that makes money from advertising. We have a modified experience for viewers using ad blockers

Wikia is not accessible if you've made further modifications. Remove the custom ad blocker rule(s) and the page will load as expected.