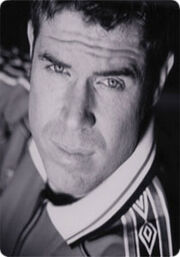 Robert David Cochrane
is a filmmaker who wrote, directed, produced, edited, and starred in the short-film
Roland Meets Brown
.
He has also written and directed The Long Road Home, Luckey Quarter, and Boys of Summer, as well as writing and starring in Trippin in the Dark and The Playaz Court, and acting in Gotham Cafe and Ego
IMDB
Ad blocker interference detected!
Wikia is a free-to-use site that makes money from advertising. We have a modified experience for viewers using ad blockers

Wikia is not accessible if you've made further modifications. Remove the custom ad blocker rule(s) and the page will load as expected.