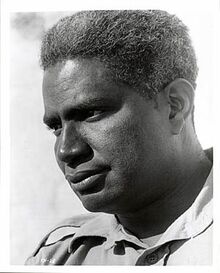 Ossie Davis (December 18, 1917 - February 4, 2005) was an American film, television and Broadway actor, director, poet, playwright, author, and civil rights activist. He was married to Ruby Dee, with whom he frequently performed, until his death in 2005. He portrayed Judge Farris in the 1994 television adaptation of The Stand.
Ad blocker interference detected!
Wikia is a free-to-use site that makes money from advertising. We have a modified experience for viewers using ad blockers

Wikia is not accessible if you've made further modifications. Remove the custom ad blocker rule(s) and the page will load as expected.