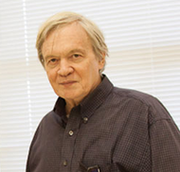 The artist Ned Dameron is best known for his work in the fantasy genre. He has done illustrations for Dungeons and Dragons as well as some for reprints of Edgar Rice Burrough's works. He produced cover artwork for many popular novels includingThe Waste Lands by Stephen King and The Second Generation by Margaret Weiss and Tracy Hickman. With the artist Glen Chadbourne, Ned Dameron produced beautiful original art pieces for Cemetery Dance's Salem's Lot: Illustrated Edition.
Ned Dameron has contributed to the following Dark Tower Works:
The Waste Lands(Illustrator/Painter)
Ad blocker interference detected!
Wikia is a free-to-use site that makes money from advertising. We have a modified experience for viewers using ad blockers

Wikia is not accessible if you've made further modifications. Remove the custom ad blocker rule(s) and the page will load as expected.