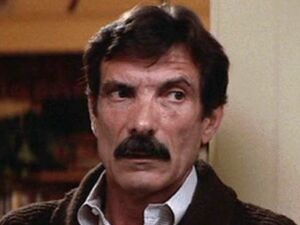 Michael Cunningham is the father of Arnie Cunningham and a minor character in the novel "Christine" and it's film adaptation. He is also the husband of Arnie's mother, Regina Cunningham. Unlike his wife who tended to be more dominant and strict on Arnie, Michael was more patient and compromising towards his son. After a long argument and dispute between his son and wife on whether Arnie can keep Christine back at their home garage, Michael settles the dispute by letting his son keep the car at a local airport. Michael by then realizes that the car is driving apart not only his son, but the whole family, as his wife becomes more sentimental and less closer to him. Outside the circle, He also seems to be the only one who can sense that Christine is indeed possessed. Later on, Arnie's friend Dennis Guilder, convinces him to get Arnie and his wife out of town as the three of the them could be well in danger of Christine. In the end, Michael ultimately met his fate, dying at the hands of the cursed car.
Ad blocker interference detected!
Wikia is a free-to-use site that makes money from advertising. We have a modified experience for viewers using ad blockers

Wikia is not accessible if you've made further modifications. Remove the custom ad blocker rule(s) and the page will load as expected.