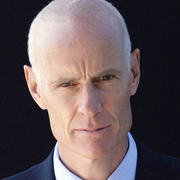 Matthew George
'Matt'
Frewer
(born January 4, 1958) is an American/ Canadian actor, singer, voice artist and comedian. Acting since 1983, he is best known for portraying the 1980s icon Max Headroom. He has appeared in three
Stephen King
adaptations;
Trashcan Man
in
The Stand
(1994), Mr. Clarkson in
Riding the Bullet
(2004) and
Ralph Carver
in
Desperation
(2006).
Frewer's most recent performances include a cameo appearance as Max Headroom character in the Adam Sandler comedy Pixels (2015), plus a portrayal of "General #2" in the Steven Spielberg picture The BFG (2016).
Ad blocker interference detected!
Wikia is a free-to-use site that makes money from advertising. We have a modified experience for viewers using ad blockers

Wikia is not accessible if you've made further modifications. Remove the custom ad blocker rule(s) and the page will load as expected.