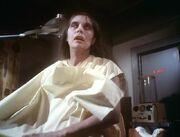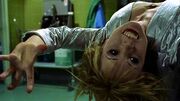 Marjorie Glick is the mother of the Ralphie Glick and Danny Glick in Salem's Lot. She is later turned. In both the 1979 miniseries and the 2004 miniseries her character is remembered for the terrifying sequence in the morgue when she rises (having turned into a vampire) and is confronted by Ben Mears.
Adaptations
In the 1979 miniseries she is portrayed by Clarissa Kaye-Mason. In the 2004 miniseries she is portrayed by Rebecca Gibney.
Appearances
Ad blocker interference detected!
Wikia is a free-to-use site that makes money from advertising. We have a modified experience for viewers using ad blockers

Wikia is not accessible if you've made further modifications. Remove the custom ad blocker rule(s) and the page will load as expected.