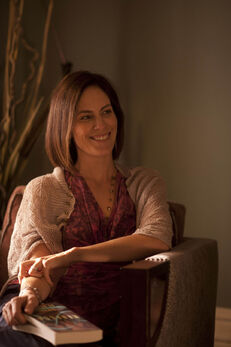 Johanna Arlen Noonan (d. Aug 1994) was the  wife of Mike Noonan, and the daughter-in-law of Jack Noonan.
She died from an undiagnosed brain aneurysm in August of 1994 in Bag of Bones.
Adaptation
Johanna is portrayed by Annabeth Gish in the 2011 television miniseries adaptation. In the miniseries she is killed by a city bus when crossing a street.
Appearances
Ad blocker interference detected!
Wikia is a free-to-use site that makes money from advertising. We have a modified experience for viewers using ad blockers

Wikia is not accessible if you've made further modifications. Remove the custom ad blocker rule(s) and the page will load as expected.