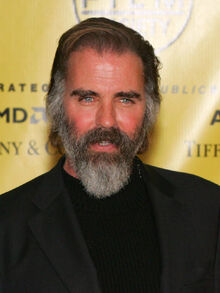 Jeffrey David "Jeff" Fahey (born November 29, 1952) is an American film and television actor. He has portrayed Captain Frank Lapidus on the ABC series Lost and the title role of United States Deputy Marshal Winston MacBride on The Marshal and Jobe Smith in The Lawnmower Man (2002). He also portrayed Howard Perkins in Under the Dome. He is also known for his humanitarian work with orphans and refugees.
Ad blocker interference detected!
Wikia is a free-to-use site that makes money from advertising. We have a modified experience for viewers using ad blockers

Wikia is not accessible if you've made further modifications. Remove the custom ad blocker rule(s) and the page will load as expected.