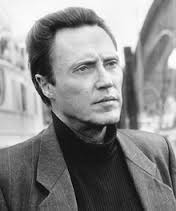 Christopher Walken (March 31, 1943) is an American stage and film lead and character actor ,as well as a director, who has appeared in more than 100 films and television shows, including, Annie Hall, The Deer Hunter, The Dogs of War, The Dead Zone ,in which he portrayed Johnny Smith, and Pulp Fiction. Walken has been described as diverse and eccentric as well as bizarre. Walken won the Academy Award for Supporting Actor in The Deer Hunter in 1978.
Ad blocker interference detected!
Wikia is a free-to-use site that makes money from advertising. We have a modified experience for viewers using ad blockers

Wikia is not accessible if you've made further modifications. Remove the custom ad blocker rule(s) and the page will load as expected.