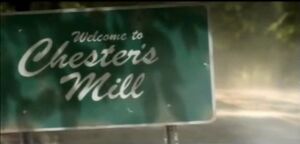 Chester's Mill
is a town in
Maine
that was sealed off by an invisible barrier on
Dome Day
.
The town shares borders with Castle Rock, Tarker's Mill, Motton, Harlow, and TR-90.
The pair of Chester's Mill and Tarker's Mill are sometimes refered to as the Twin Mills.
The town is destroyed by fire towards the end of the book, killing everyone but a few people.
Residents
Businesses
Website
Town Map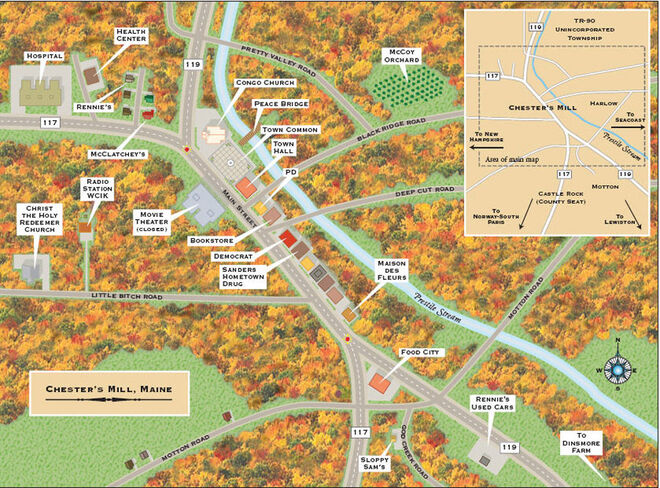 Town View
Appearances
Ad blocker interference detected!
Wikia is a free-to-use site that makes money from advertising. We have a modified experience for viewers using ad blockers

Wikia is not accessible if you've made further modifications. Remove the custom ad blocker rule(s) and the page will load as expected.