Cell
is the 53rd book published by
Stephen King
; it was his 44th novel, and the 38th under his own name. The book was released by
Scribner
on 24 January
2006
.
Summary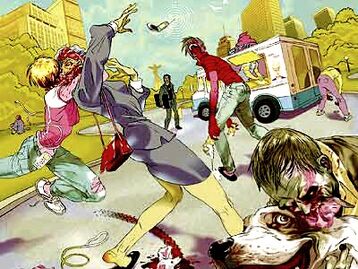 Clayton Riddell, a struggling artist from Maine who is estranged from his wife, Sharon, and his young son, Johnny, has landed a graphic novel deal in Boston. As he prepares to celebrate, somebody, somewhere, triggers "The Pulse," a signal sent out over the global cell phone network that instantly turns all cell phone users into bloodthirsty, homicidal creatures. Civilization crumbles as the Pulse's victims – dubbed "phone crazies" or simply "phoners" – attack each other or any unaltered people in view.
References
Ad blocker interference detected!
Wikia is a free-to-use site that makes money from advertising. We have a modified experience for viewers using ad blockers

Wikia is not accessible if you've made further modifications. Remove the custom ad blocker rule(s) and the page will load as expected.