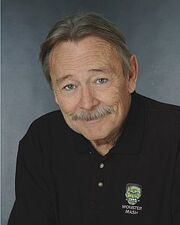 Robert George Pickett
(February 11, 1938 – April 25, 2007), known by the pen name
Bobby "Boris" Pickett
, was an American singer who was known for co-writing and performing the 1962 hit novelty song "Monster Mash".
Carrie White wrote him a love letter, her school mates found it, copy it and pass it around.
Appearances
Ad blocker interference detected!
Wikia is a free-to-use site that makes money from advertising. We have a modified experience for viewers using ad blockers

Wikia is not accessible if you've made further modifications. Remove the custom ad blocker rule(s) and the page will load as expected.