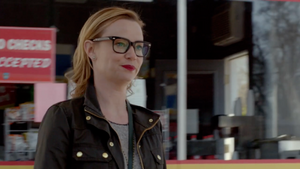 Alice Calvert is the mother of Norrie Calvert-Hill and the partner of Carolyn Hill, all of whom were trapped in Chester's Mill after stopping for juice on the way to taking Norrie to "camp".
Death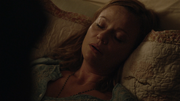 In Imperfect Circles, after helping Harriet Bigelow giving birth to a baby daughter who was named after her, Alice suffered a heart attack and dies in Norrie's arms.
Portrayal
In the 2013 miniseries, Calvert was played by Samantha Mathis. The character appears to be a combination of the characters of Joanie Calvert and Thurston Marshall from the novel.
Appearances
"Dedicated to Alice" (mentioned)
Ad blocker interference detected!
Wikia is a free-to-use site that makes money from advertising. We have a modified experience for viewers using ad blockers

Wikia is not accessible if you've made further modifications. Remove the custom ad blocker rule(s) and the page will load as expected.